500L Home Brewing Machine Small Beer Brewing Equipment For Sale
500L Home Brewing Machine Small Beer Brewing Equipment For Sale
SLET

Shangdong ,China

30 working days

5 sets in one month
500L small beer brewing equipment
The brewery for pub brewing ,the material for red copper
Two vessel red copper brewhouse:mash tun/lauter tank,brew kettle/whirlpool tank
500L home brewing machine small beer brewing equipment for sale
High quality beer equipment + CE certificated + engineer available go to your local help you install
China time-honoured brand-Shunlong is a professional beer brewing equipment manufacturer and has its own factory in Jinan, China. It has its own designing team and a strong capacity in design to cater to the different needs of global customers in the provision of all-around value added services, such as customized pattern, unique package,etc.
Brewhouse Unit

Mash tun/lauter tank,brew kettle/whirlpool tank- the two vessel brewhosue with red copper material

Hot water tank and cold water tank for optional in special combinations
Infusion or decoction brewing methods are designed exactly
Two stages or single stage heat exchanger for wort cooling
Completely stainless steel integrated work platform
Sanitary and efficiency wort pump
All pipings and fittings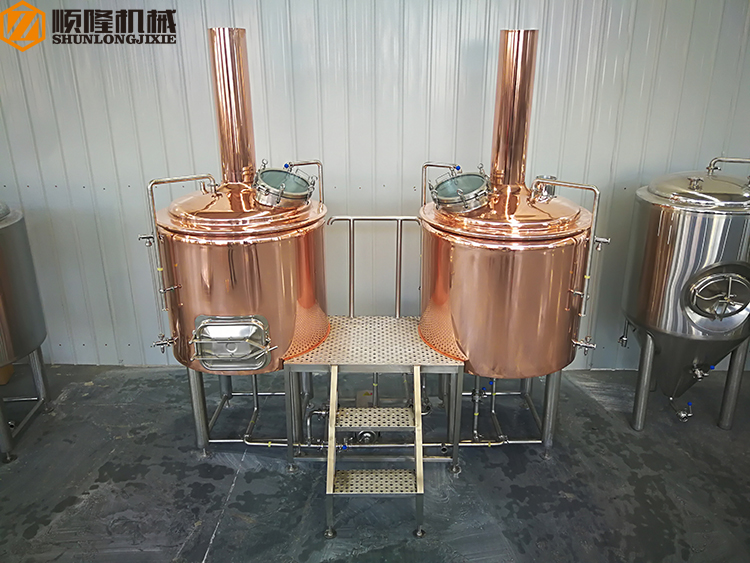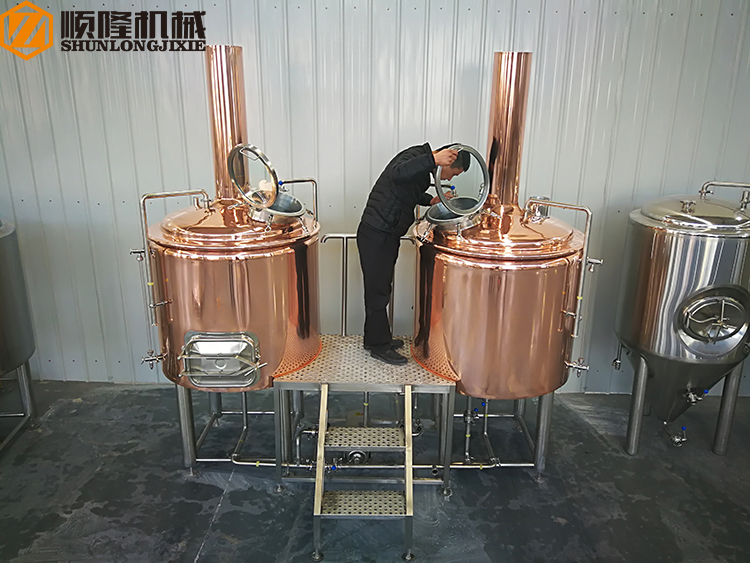 Fermentation Unit
Standard stainless steel conical cylindrical fermentation tanks
Single size as brewhouse is common used in restaurant
Tanks quantity is exactly calculated by fermentation cycle for various beers
All manhole, valves, pressure gauges, fittings etc are included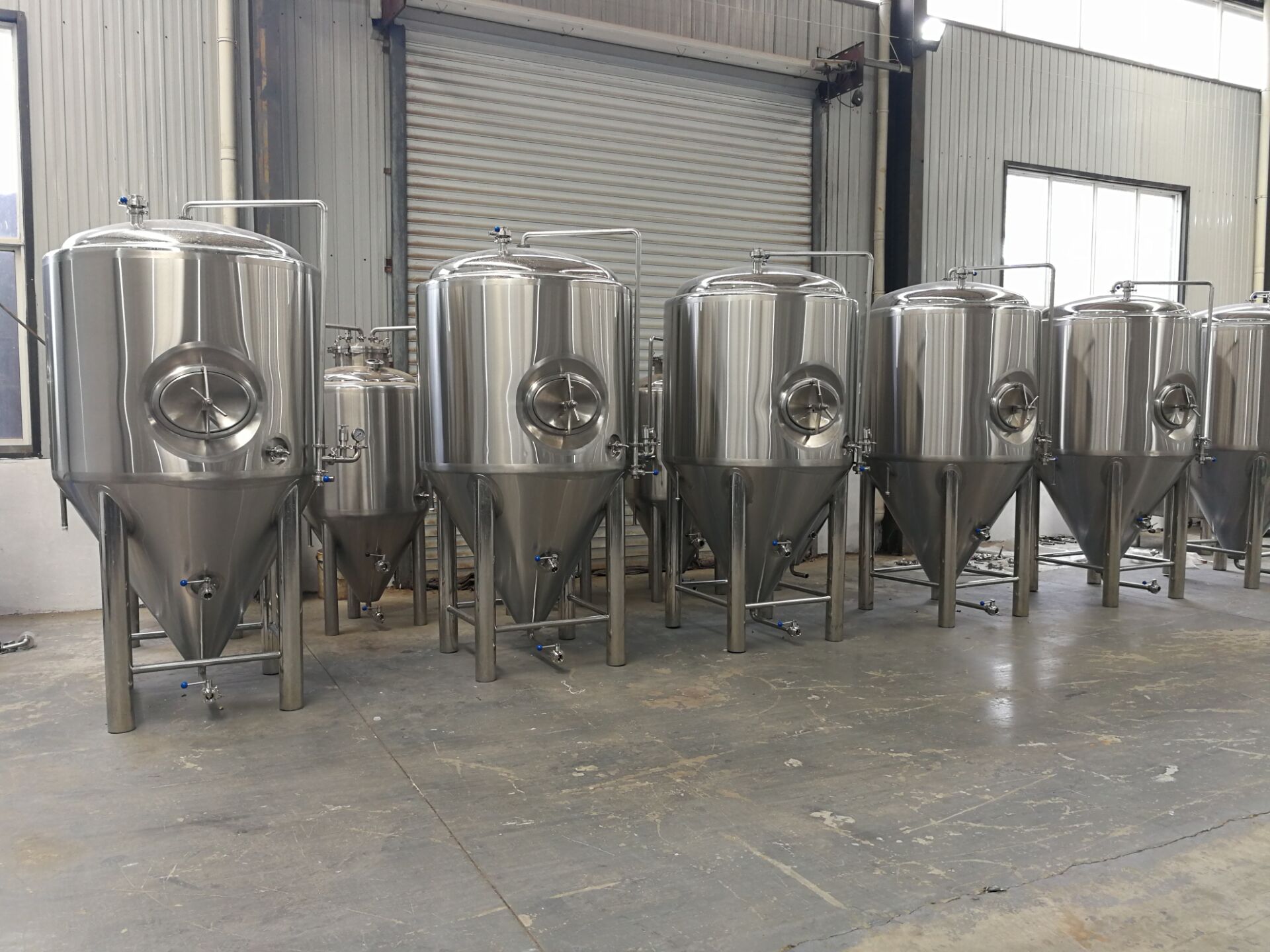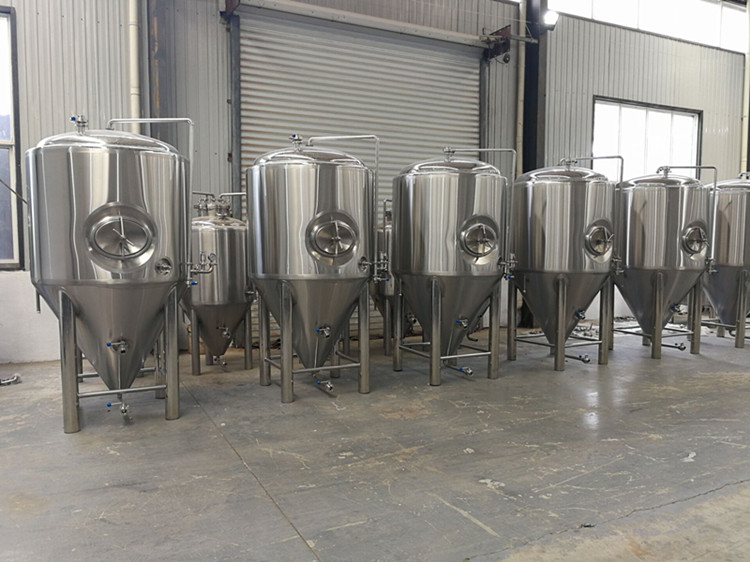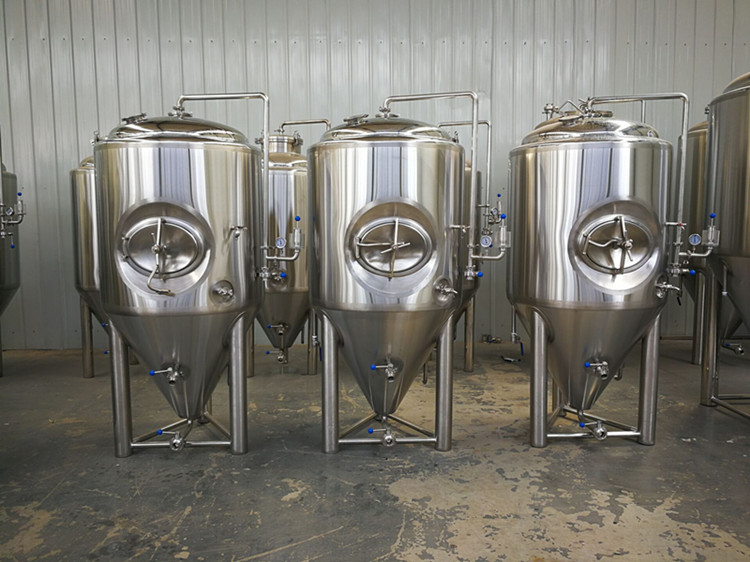 Cooling Unit
Insulated glycol water tank with or without copper coil for glycol liquid holding and mixing
Efficiency chillers or refrigerators with fryonto supply cooling energy
Sanitary centrifugal pump for glycol water recycle among tanks and heat exchanger
All pipes, fitting, insulation materials are included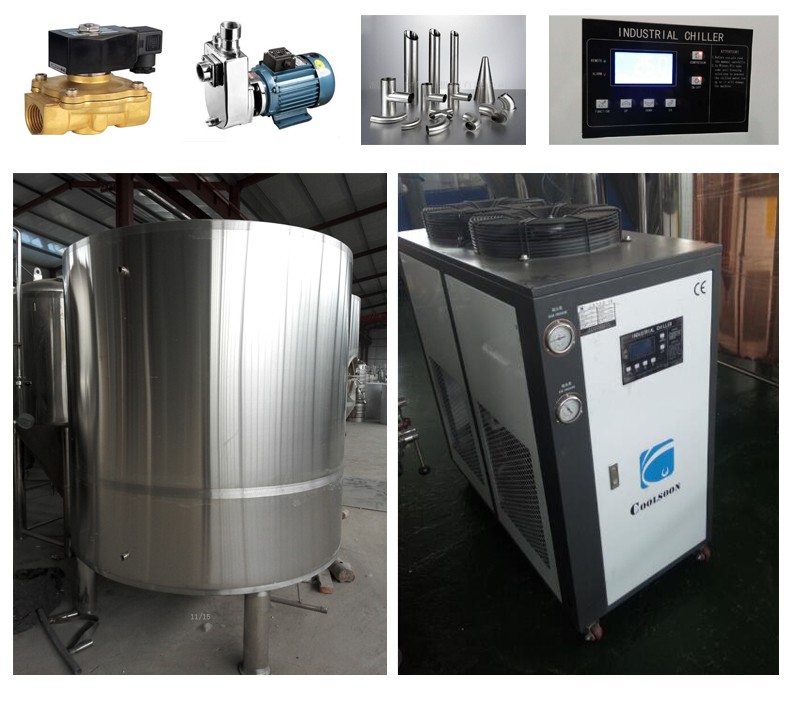 Controlling Unit
Electrical controlling cabinet with temperature, on-off controlling for brewhouse
Electrical controlling cabinet with temperature, on-off controlling for cooling parts
Temperature controller, thermocouple, solenoid valves etc are included
PLC with touch screen panel for special request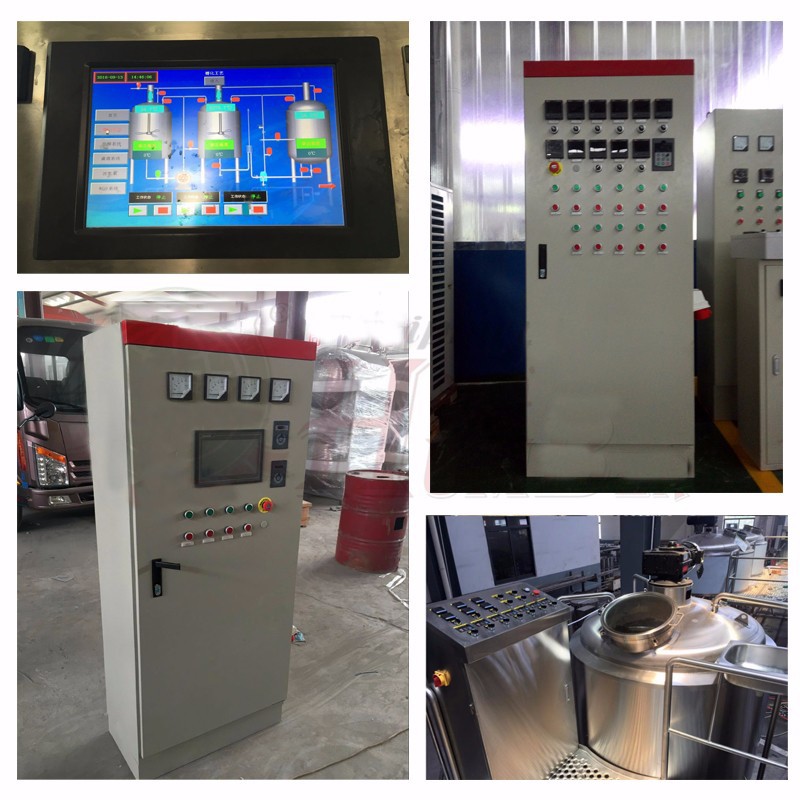 Shunlong Hot Sale Model Specification

Brewery
Size/Batch


Fermenter
Size

Number of
fermenters

Beer Output
Per day/Batch

Whole
Space

Cellar
height

Power


Beer Fermentation
Period

100L

200L

6

100L

20 m2

1.6M

15KW

7-12days

300L

600L

6

300L

40 m2

2.2M

25KW

7-12days

500L

1000L

6

500L

70 m2

2.5M

35KW

7-12days

1000L

2000L

6

1000L

100 m2

3.1M

40KW

7-12days

2000L

4000L

6

2000L

140 m2

4.0M

45-50KW

8-14 days
Note: 1hl=100liter; 1Gallon=3.7854liter; 1Barrel (BBL) =117Liter

1. Provide quotation proposal/offers, 3D and CAD layout drawings and details specifications, craft and technical guidance of beer brewery system, Cost and Prospects Analysis and so on.
If you are interested in any product, please don't hesitate to contact us. We will make the best suitable brewing plan and equipment line during our talks. We will quote you, and give you all the details you need at first time
2. We can provide company's qualification certification and customers reference if you need.
All of our products are passed CE, ISO test. We can show you our qualification and certification, to ensure provide the best quality equipment for you and all the materials are made of foodgrade, safe and durable
3. We can also make customized products according to customer's needs.
We accept OEM production. You can inform us all you need. We'll make our best efforts to make your satisfaction.
1. We provide long-term after-sale service.
We do not just sell products to you, the most important is help you achieve your brewing dream.
2. Owing to the quotation of our equipment is FOB price which excluded charges of door-to-door service. Thus, if necessary, we can appoint our technician to debug the machine with air ticket, visa,
accommodation and labor cost provided by your party. Or you can send your technician to our company to learn techniques.
3. Meanwhile, you can call or Email to consult any relevant questions since we have a special line of after-sale service. Or you can communicate online and solve the problems.
4. The main equipment have three years warranty, auxiliary engine and accessory have one year warranty.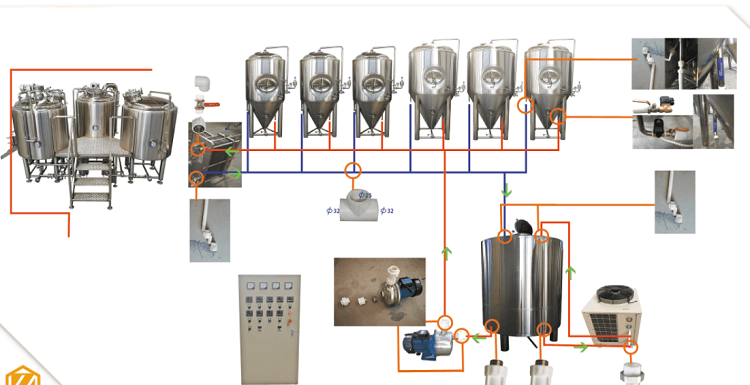 Our Commitment:
A. Very Competitive price to help customer win the market and make bigger profit.
B. Door to Door Delivery.(Our Shipping dept. follow up delivery until customer got the tanks)
C. Quality Guarantee.(3 year limited warranty from date of delivery and under normal usage)
D. High Quality Materials: Stainless steel 304-316L and Valve and Fitting
(We cooperate with high grade suppliers in China Mainland)
E. Team Work (Near 100 workers, more than half with 8 years experience in this business; engineers and brewmaster have 40 years experience of beer brewing and equipment design)
F. Free of charge to draw Customized Tanks drawing with our own designer.
G. Manage our own beer plant, beer bar and beer experimental equipment, can supply the best suitable equipment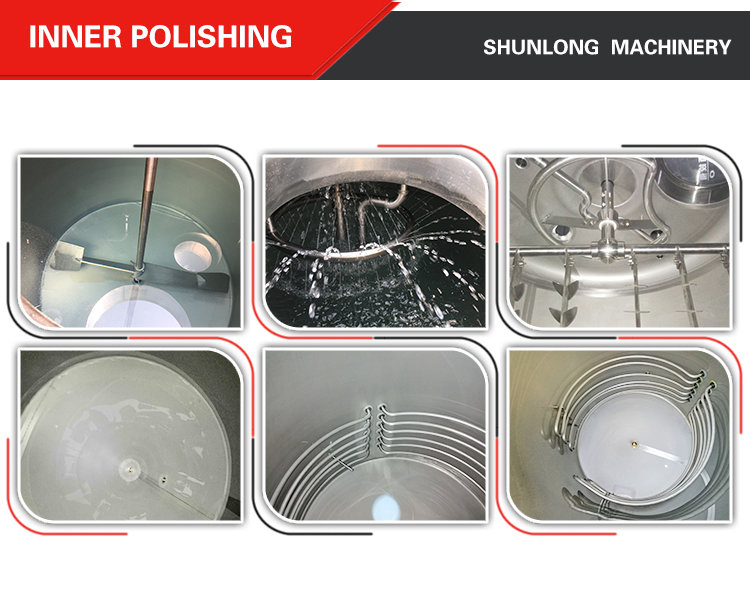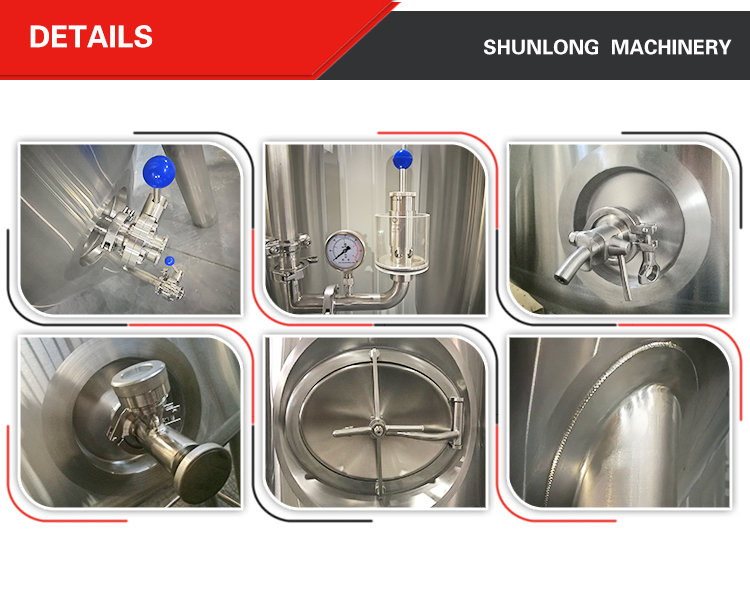 We can promise give you beer equipment with high quanlity and proper cost.
We can solve or give suggestions to all the related questions when using our Shunlong beer equipment as best as we can.